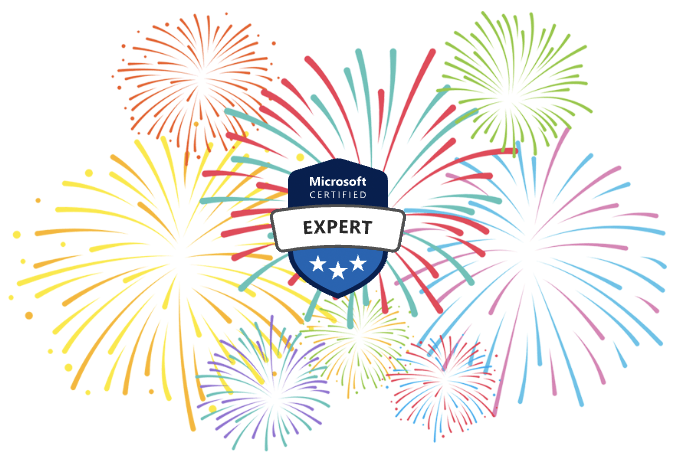 Renewing Azure certifications in 2022
Since Azure certifications are nowadays valid for only one year at a time (excluding fundamentals stuff which don't expire ever) the time always comes when you need to start to plan renewal process. Luckily Microsoft introduced a new approach to renew your certificates on mid-December in 2020. This was really good news since now you don't need to go through the whole certification exam at the test center anymore. Rather than you can renew it from the convenience of your own home and at the time that suits to you. And of course it's totally free of charge!
What certifications can be renewed like this?
You can renew all Microsoft role-based and specialty certifications that have been available more than six months. From Azure certification perspective this means that nearly all of them have this renewal option once you have passed the initial exam. Full list can be found HERE.
What is the process?
Certifications can be renewed earliest when there is 180 days till it expires. The process goes so that you get an email from Microsoft Certification Program which informs you that you are eligible to renew. After clicking the link it takes you straight to Microsoft Learn Platform where you will be able to take the test. You can try renewal assessment two times back to back right away after which you need to wait 24 hours between retakes. This means that you have quite many tries to get it done. Microsoft itself states that it takes approximately 45 minutes to take the test which I myself find quite accurate.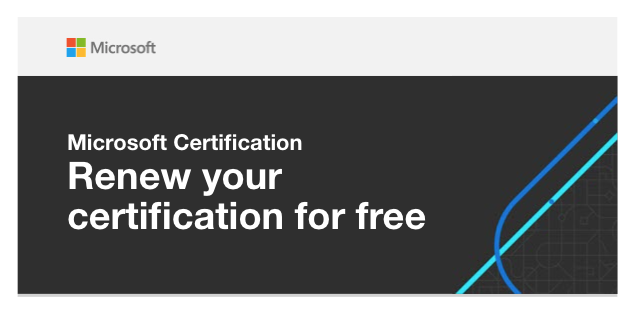 I received first email on mid-April and it was regarding Azure Administrator Associate. In May I received reminders to renew Azure Security Engineer Associate and DevOps Engineer Expert. These (plus Azure Fundamentals) are the certifications that I currently posses. Link in the mail takes you straight to right site where you can for example see when your certification expires and whether you are eligible to take the renewal assessment.

Renewal assessment it self is pretty straight forward unproctored exam with bunch of question regarding the area of the exam. The exam is also shorter than original certification exam as it only concentrates on latest technology changes rather than the whole area. This is why it's important to keep up with the latest tech!
After you have taken the assessment passed it your certification is extended by one year. This means that if your certification is expiring in November and you take the assessment in June the certification is extended to next years November. So the expiration date stays same as it has been since you first took the exam. After the exam it seems that the certification artifacts take, as Microsoft also states, 24-48 hours to update. In Microsoft Learn profile page new dates show up immediately though.
All in all really simple and convenient process which makes it easy to keep your certifications up-to-date.
Check also Microsoft's page about certification renewal. They also have nice FAQ there.
How to prepare?
Preparation for the renewals is basically the same as if you would take the exam for the first time. Renewal page will show you the list of skills measured in renewal assessment. List is shorter that in the original exam. If you have been keeping up what has been cooking in Azure you can of course pass exams without any bigger preparation. Since renewal assessments can be taken free of charge multiple times you can use the first try to just see what kind of topics there are and plan you studies according to that (as you can do with "normal" certification exam but that's not really recommended). Microsoft has learning paths on their Microsoft Learn Platform and if you are taking Azure Administrator Associate (AZ-104) renewal you can also check my study guide.
What to do if certification expiry dates don't update?
It can happen that once you have taken the renewal assessment expiry date of the certification doesn't update. If this happens to you contact Microsoft certification support. Once you have created new message on the forum support will contact you and ask for details. After you have provided those they will take it from there and update the expiry dates in few business days. Remember to make your post under "Certifications -> Renewal". More info can be found HERE.